About Standalone Desiccant
Standalone Desiccant is offered for custom applications where customers need to develop specialized control of dew point and humidity in their own chamber or environment. This is a modular design; customers can tailor their environments with various accessories, saturators, and GEO sub-systems.
The GEO Design Team is equipped to provide solutions at any step of the design phase. If customers have challenges in the validation and calibration of sensors, probes and devices, our customized tools will increase efficiency, accuracy and throughput.
Price Quote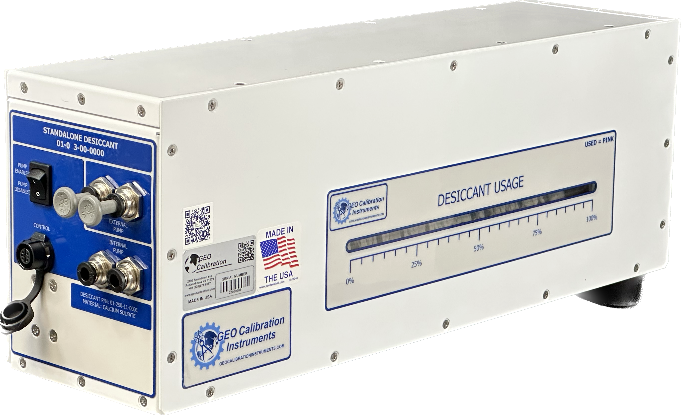 Features
Plug and Play (Quick connects for 6mm Pipes to the rest of the system)
Full size desiccant and the desiccant cartridges with pump or external pump options
Key Specs
DC 12V @ 1.0Amp, Pump 0.9 liter/min
Calcium Sulphate with/without Cobalt indicating Die (2lbs of Material Supplied)
Quick pluggable Desiccant
Refillable Desiccant
Easy viewing Window to check the usage of the Desiccant
LED Indication for Power and Pump