About Model 2000 SP
The Model 2000 SP is a low cost, high accuracy alternative to Relative Humidity calibrations that use chilled mirror or 2-pressure systems, and is faster than procedures using saturated salts. The system incorporates advanced electronics and innovative approaches resulting in an overall improvement in performance and reliability.
Price Quote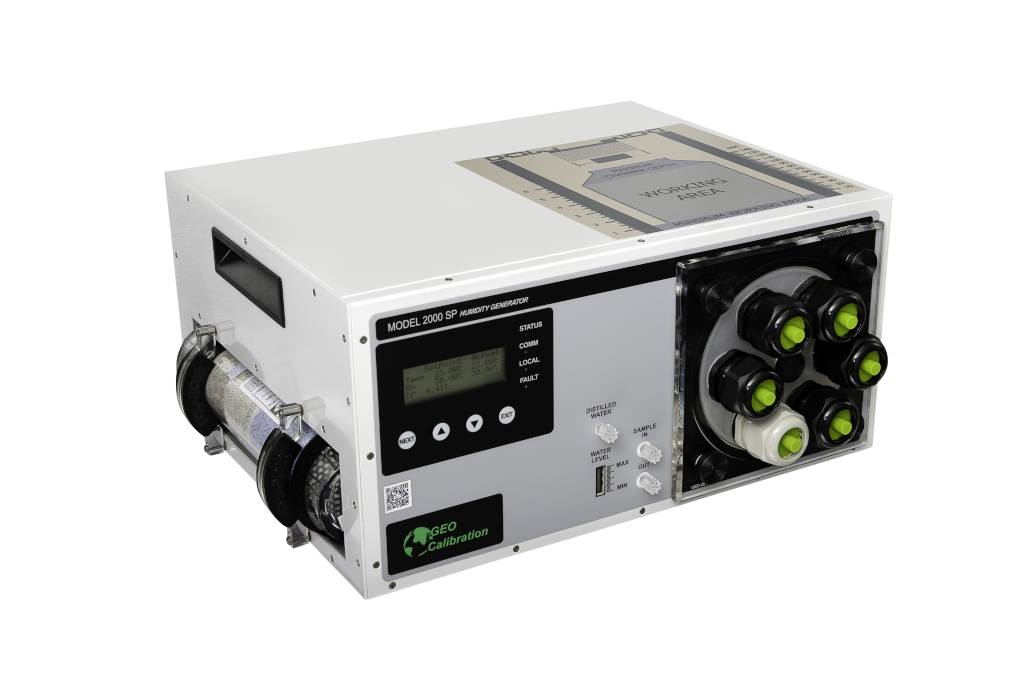 Features
3-10 Minute Response Times
Custom Chamber Expansions
Remote Login Capabilities
Advanced Point Stabilization Protocols
Applications
Portable and durable, capable of regular transportation.
High accuracy, high performance system at an economic cost.
Accessories
4, 5 and 6 Port Doors
Bung Sets== Solid, 1/8", 1/4", 3/8", 1/2", 5/8", 3/4", 7/8"
Chilled Mirror Door
External Chamber Expansions
Hard Carrying Case with Wheels
Replacement Desiccant
More Accessories